What could be spookier than Halloween? That's right—not following COVID-19 health guidelines during a global pandemic. While trick-or-treating has been the holiday's main attraction in past years, this year is different. Many families hope to find safer alternatives which avoid large groups, close contact, and the distribution of candy (and germs along with it). One app in particular, Nextdoor , has risen to the occasion by providing neighborhoods with an interactive Halloween map .
In short, Nextdoor is a social networking app that helps communities stay informed of the events around them, including services, local business openings, and recommendations for stores, shopping centers, and businesses. Every year, they offer a special Halloween feature which allows households to indicate whether they are giving candy out or not . The app also pinpoints the locations of haunted houses in an area, but this year they took an extra step to make Halloween 2020 a more enjoyable experience for all.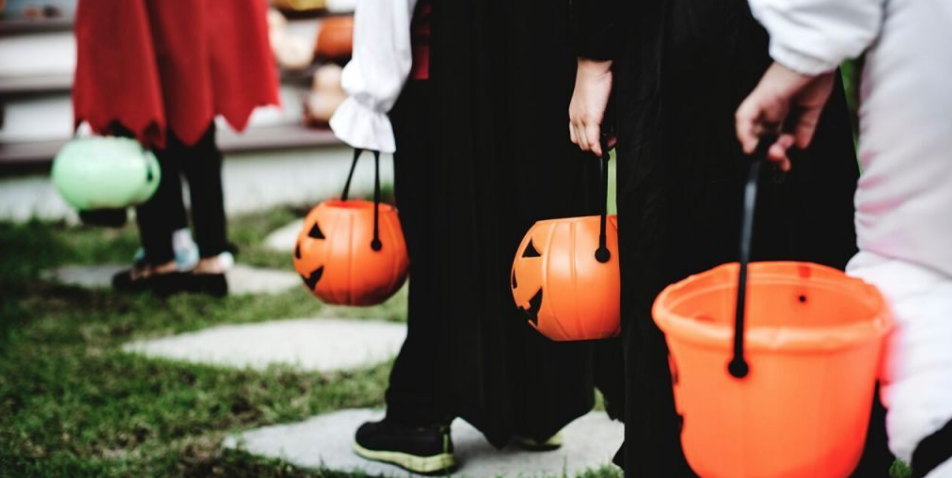 This year, NextDoor gives recommendations on alternatives to trick-or-treating and has an interactive local guide about your neighbors' plans. Neighbors can discuss creative ideas for Halloween this year, and can virtually indicate whether they put out any decorations. Some low-risk activities you may expect to see include pumpkin projects, jack-o-lantern decorating, or even a costume parade. After you have carefully stalked your neighbors to see how exactly they are celebrating, you can map out a sight-seeing drive by route to enjoy all the decorations and festiveness at a safe distance.
But of course, it is 2020 and even monsters need to be virtual. That is why Nextdoor is also partnering with Party City to provide a cool augmented reality feature in the app. Using your phone camera on the app, you can digitally add a Halloween themed character called "Virtual Visitor" next to you. Once you take a photo, you can then post it to the Nextdoor newsfeed to brag all about your monster sightings. Users can also locate the location of Party Cities on the map to unlock all of the characters.
Currently, the Halloween feature is available nationwide throughout October. Furthermore, although everyone will miss the traditional festivities of Halloween this year, it is nice to see technology stepping up as a substitute. It only goes to show that technology has the power to provide unique solutions to unprecedented problems.